David J. Trylovich, DDS, MS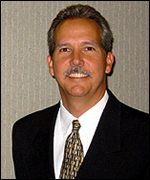 Dr. David Trylovich is a native of Chicago. He grew up near Wrigley Field - home of the Chicago Cubs. He attended Loyola University Dental School and received his Periodontal Training at the University of Missouri.
As a periodontist, he is specially trained in periodontal plastic surgery, dental implants and gum disease therapy. His passion is replacing missing teeth with dental implants and creating beautiful smiles by altering the contours of the gums. He relates the gums and lips to a frame and matting which surround the teeth. He creates esthetic masterpieces by altering the gum tissue contours to form the ideal smile. He was featured on Healthline 3, where he performed a gum lift procedure on a 19-year-old model from California.
Dr. Trylovich's strong points are his gentle touch, caring attitude and good listening skills. He seeks to provide the most conservative treatment necessary to treat his patients' concerns. He provides the same quality care for his patients that he would for his family.
Dr. Trylovich is a firm believer in continuing education and is the director of the Las Vegas Dental Study Club along with his partner of 15 years, Dr. Gary Goaslind.